Testimonials - What Our Customers Are Saying
Click Here To Submit Your Story Or Testimonial
"This sign is attracting a lot of attention to our store. The first day we had it up, a guy drove half way down the block before he turned around to find out what this was all about!"

—Allen, Special Tee Golf, Dublin, Ohio
---
"Rarely does a Saturday Night Live skit become a true commercial opportunity. Gatorade certainly isn't going to make a Cookie Dough flavor. And General Mills isn't coming out with Colon Blow cereal (even though it does have the fiber equivalent of 30,000 bowls of cereal in just one serving). And no, we don't know of any baseball players that have used a product called Flex, the deodorant infused with steroids. That being said, not everything is off limits.

Many years ago on Saturday Night Live, there was this skit called Delicious Dish, where two fictional NPR radio hosts, Margaret Jo McCullen and Terry Rialto, talked about their favorite holiday recipes. They brought on the owner of a holiday bakery called Season's Eatings, Pete Schwetty, who was played by Alec Baldwin. In one of my favorite segments of all time, Baldwin talked about how his company makes balls—popcorn, cheese and rum. His big line was, "No one can resist my Schwetty Balls."

I'm telling you this story because there's a golf ball company now called Schwetty Balls. They sell these things by the dozen.
I spoke with the brand's founder Glen Head who said, "I was surprised that there were no trademarks on the name." So Head—who is a newspaper publisher in Benton Harbor, Michigan—filed for a trademark, which was registered in April of 2006. "Apparently, the word 'Schwetty' didn't exist in the U.S. Trademark and Patent Office database," Head said. The product is still in its infancy, though it did get Martin's PGA Superstore—which has six store locations on the East Coast."
—Darren Rovell, CNBC, Sports Business Reporter
"I am a golf writer from Guelph, Ontario, Canada and I bought two dozen "Schwetty" balls just before Christmas. I gave out the very apt two-ball packs as stocking stuffers. Now my friends and family can play with their own "Schwetty" balls, instead of mine!" —Kean, Ontario, Canada
"When I play, I ONLY want to play with my Schwetty Balls."
—Charlotte, Your favorite caddy from Caddychicks.com

"What Can I Say? When men play golf, we drink adult beverages. And when we drink said beverages and play golf, we love things like Schwetty Balls. It's worth buying a box just to be able to say, "I'm playing with Schwetty Balls!" But the performance won't disappoint you either, with a 396 dimple count and 78.03-compression rate you can rest assured that Schwetty Balls are the "Hottest Balls in Golf!" —Todd Anderson, Hooters Magazine
"The WIRX Schwetty Balls Golf Tournament was a blast. The whole time they were talking on the radio about Schwetty Balls, I just thought they were kidding. The sleeve I got at the tournament now sits on my desk at work and everyone comes in my office just to see my Schwetty Balls." —Craig R., Saint Joseph, MI listen now
"We here at Athletes First would like to express our appreciation for your contribution to our NFL golf event. The Schwetty Balls were a huge success and everyone was talking about them throughout the day. Our athletes and celebrities thoroughly enjoyed playing with your Schwetty Balls. Every reference to a golf ball was always topped with a Schwetty Ball comment, it was great! —David Rogers, Athletes First NFL Event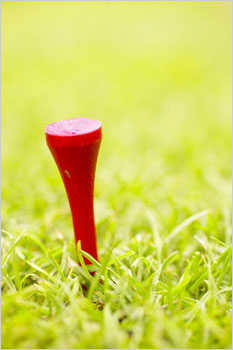 "My brother got me some Schwetty Balls for Christmas and our whole family laughed the whole weekend with Schwetty Balls jokes. I actually played them today and was surprised that they play so well. I was hitting good and straight." —R. Daniels, Miami Beach, FL

" I just got a case of Schwetty Balls at my company's Christmas party. What an awesome product. I love your website, too. I'm ordering a bunch of Schwetty Balls. I'm gonna stuff my Schwetty Balls into stockings this Christmas!" —Victor, Glen Cove, NY

"I thought these were just for laughs but they are a damn good ball. I'd rank em up there with any brand." —T. Gravitter, Lehigh, FL

"I bought a box for each of my groomsmen as a gift. It went over great. We had so many yuks at rehersal dinner. Great idea. I can't wait to play a round with my Schwetty Balls." —D. Fox, Midland, TX

"There's nothing like playing a round with Schwetty Balls! My wife loves 'em, too!" —R. Babcock, San Antonio, TX

"I never knew how great it was playing with Schwetty Balls until a friend handed me his to whack around! Thanks for the balls, they're awesome!" —Jason B., Ontario, Canada
"You've got a lot of 'tongue-in-cheek' testimonials here, but I wanted to give you a serious one. I got a sleeve of Schwetty Balls at a golf outing and only played it because I ran out of my other brand, (brand name deleted). I was extremely impressed. I would say I was getting an extra ten yards on my drives. Around the greens they played just as good as my (brand name deleted) that I usually play. I'm sold. Tell everybody to just give 'em a try!'" —Bryan L., Plymouth, IN

"I was excited to play with my Schwetty Balls and now I'm even more excited! They seem to straighten out my big bender." —Larry F., Watervliet, MI
"Very funny…Schwetty Balls. I just lost a $20 bet in the clubhouse bar because I thought Chad was just joking about Schwetty Balls. I have to buy some just for the kicks." —Ray P., Colorado
"My golf partner laughed hard when I showed him my Schwetty Balls, but he wasn't laughing by the end of the round, when I beat him for the first time!" —Leo H., California
"Thanks Schwetty Balls. I love golfing and am a member at (name deleted) Country Club but sometimes the guys are just a little too uptight. After all, it is a game right? Every time I whip out my Schwetty Balls at the first T-Box, the guys roar with laughter. It really sets the mood for a fun round." —Eric B., North Carolina
(These are just the testimonials my Mom will let me post)
---
Submit your story or testimony about playing with our Schwetty® Balls below.